17 avril 2010
6
17
/

04
/

avril
/

2010
09:15
Hi friends from all around the world,
Wow! It's already been almost one month since we're back!!! Come on, let's dive again together in this amazing trip... 500 days to discover our planet, to find the meaning of life, to meet lovely people, to make my dream come true, to live a great adventure, to learn how to love, to feel alive... Africa, South America, Central America, Oceania & Southeast Asia... Welcome to the last article of this blog: 500 days around the world, THE END!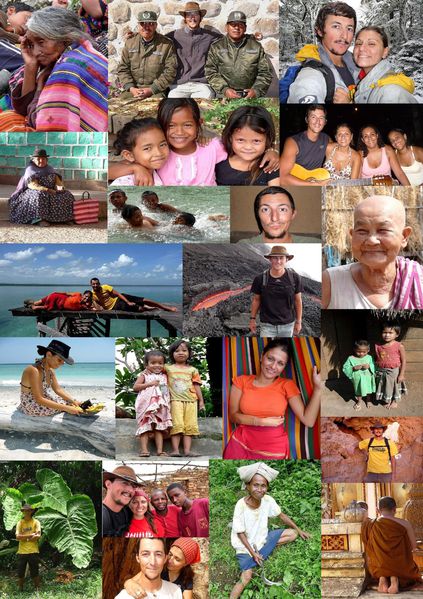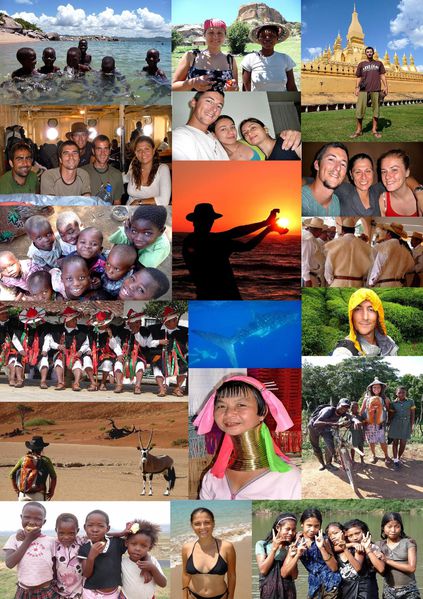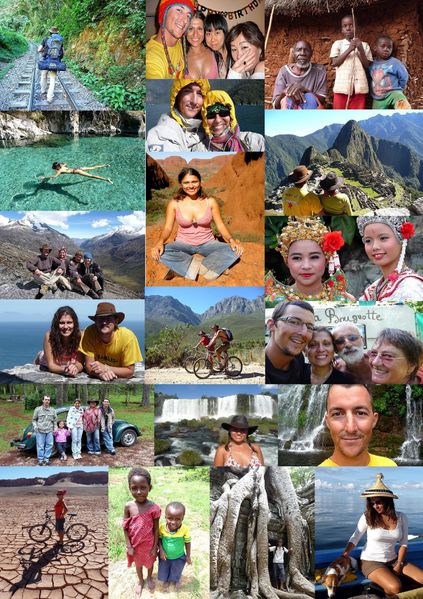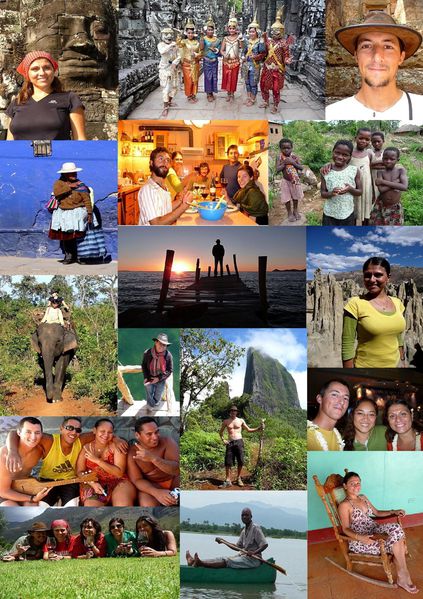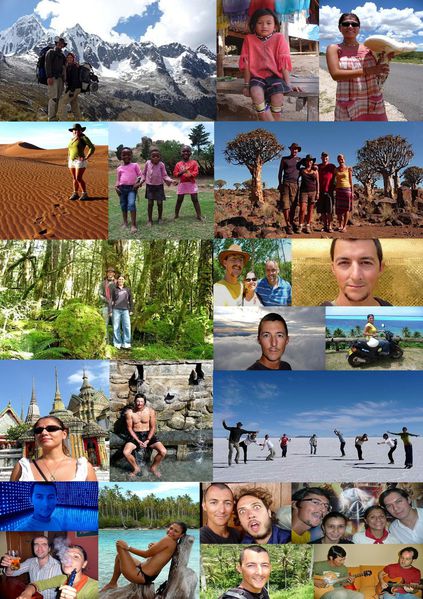 Well, even though you do have some clues with the pictures above, you may wonder: "Finally, where the hell have they been during 16 months and a half?" OK, here is our journey in 7 Lonely Planet maps... A loooooooooong trip!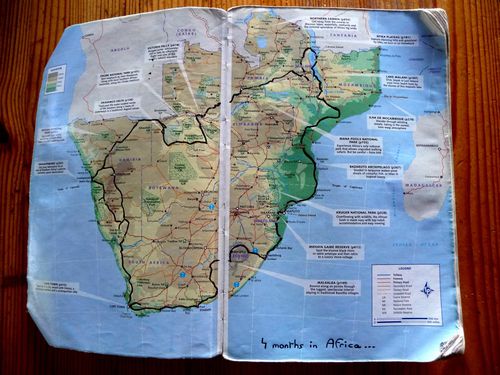 120 days in Southern Africa (SOUTH AFRICA - LESOTHO - SWAZILAND - MOZAMBIQUE - MALAWI - ZAMBIA - BOTSWANA - NAMIBIA)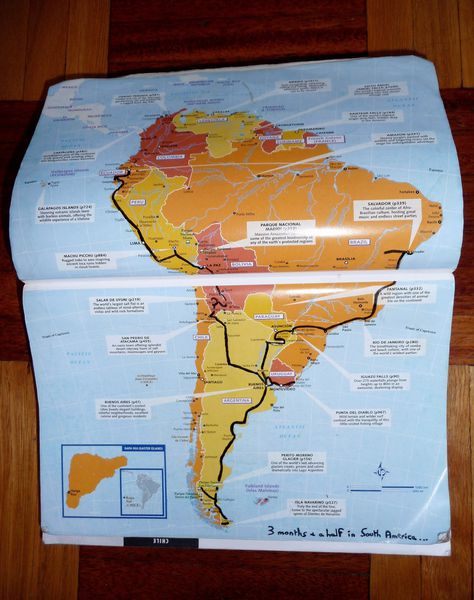 120 days in South America (BRAZIL - PARAGUAY - URUGUAY - ARGENTINA - CHILE - BOLIVIA - PERU - ECUADOR)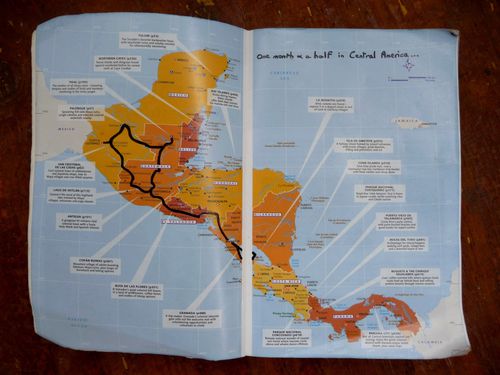 45 days in Central America (NICARAGUA - EL SALVADOR - GUATEMALA - MEXICO)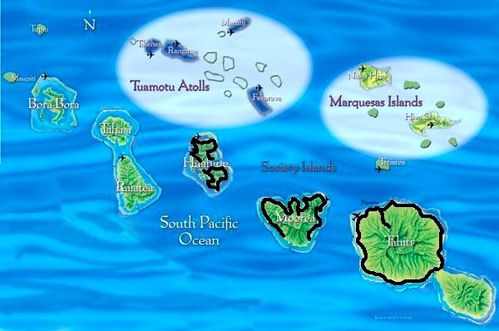 21 days in FRENCH POLYNESIA (Tahiti - Moorea - Huahine)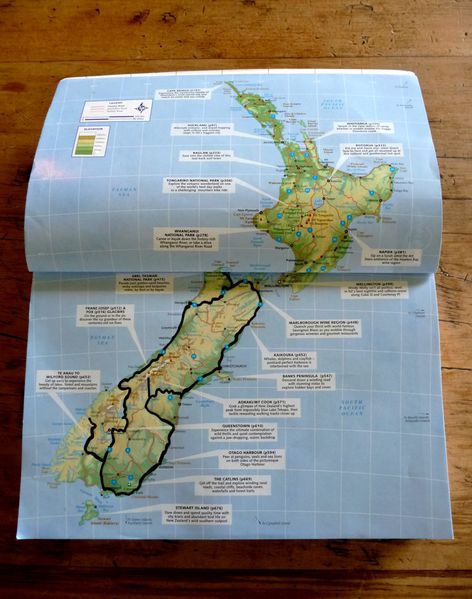 22 days in NEW ZEALAND (South Island)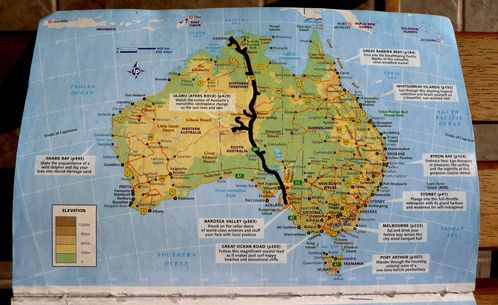 22 days in AUSTRALIA (From Adelaide to Darwin)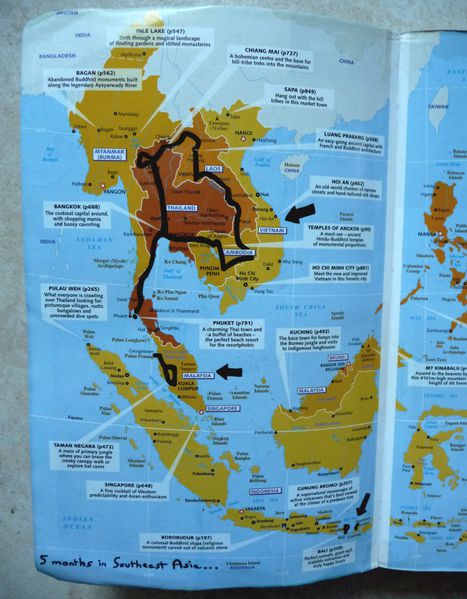 150 days in Southeast Asia (INDONESIA - MALAISIA - THAILAND - CAMBODIA - LAOS)
And now let's carry on with some interesting figures! It will help you to understand "how it's like" to travel around the world with a backpack... Just one thing: for sure it's really easier than you think...
0 medical consultation (only one for Vladi)
1 scooter accident, northern mountains, Thailand
1,25 €: average price for an "almuerzo" (lunch) in Bolivia or Ecuador (soup + main course + drink + fruit)
1,5 €: cheapest hotel in Copacabana, Bolivia
2 humpback whales came as close as 5 meters to me! (snorkeling in Moorea, French Polynesia)
3 whales sharks became my friends for one hour (snorkeling in Tofo, Mozambique)
4 massage trainings for Vladi: balinese, thai, hot stones and reflexology
5 continents
9 species of animals sharing our bungalow in Koh Lanta, Thaïland (fly, mosquito, beetle, cockroach, crab, spider, gecko, bird, mouse)
13 means of transport (by foot, motorbike, tuk-tuk, sangthaew, car, bus, truck, bike, boat, plane, train, horse, elephant)
16 months and a half: a big trip, isn't it?
19 items lost on the way by Vladi: hats, short, soap, gold necklace, silver necklace, knife, towel, t-shirts...
20 kg of luggage (big backpack + little one)
21 planes
22 islands
24 days of travel without Vladi (willingly I mean, we didn't lose each other!)
28 countries
35 rainy days (you're good enough to work out the number of sunny days)
37 waterfalls (best of the best: Iguazu Falls, Brazil)
39 books
43 "Pad Thai" eaten in 2 months in Thailand... yummy!
51 coconuts to feed the thirsty Vladi
66 paradisiac beaches, much more than suitable for a swim, believe me...
72 stamps on my passport
85 nights camping (17%)
100 $ stolen in a bus towards Quito, Ecuador
103 buses (and dozens of nights inside)
119 nights couchsurfing (24%)
146 dolphins (not really sure about the number) surrounding our little boat in the Machalilla national park, Ecuador
150 €: fine at the chilean border for one banana and two apples forgotten in our little backpack!
208 postcards
500 days around the world
600 €: Ebookers "offered" us a flight for 2 by not withdrawing this amount after a web booking!!!
4750 m: highest point reached by foot during a magical 4 days trek through "la Cordillera Blanca", Peru
7000 km hitch-hiking (mostly in Africa & Central America)
15000 pictures (after a mean selection, only 3500 survived, and it's more than enough!)
28000 €: total cost of the trip (for the flights only = 8500€)
42000 km by land (by plane it's simply crazy...)
XXXXX number of smiles, good souvenirs, lovely people...
If you're still hesitating, if you think you would like to leave everything behind you for a "big trip", maybe the following sceneries will make you hesitate less! But anyway, if you really want to travel around the world, you'll be on the road sooner or later...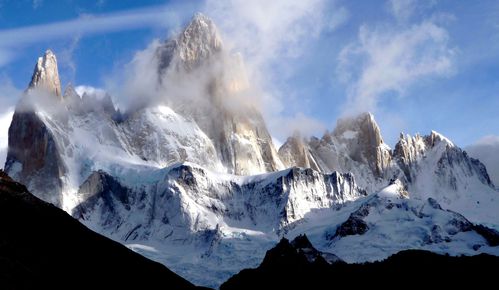 Fitz Roy, Patagonia (ARGENTINA)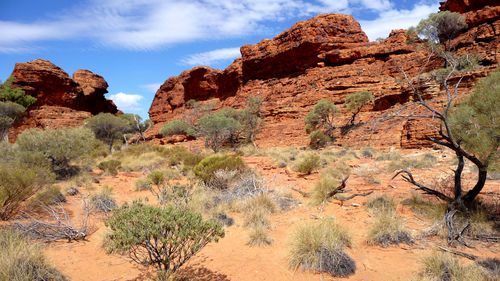 King's Canyon (AUSTRALIA)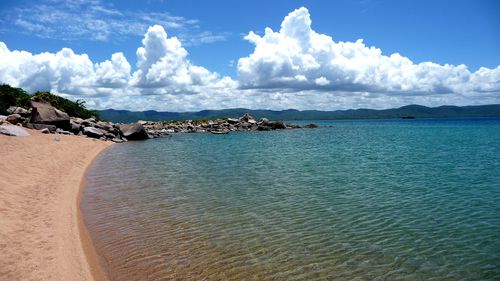 Likoma Island (MALAWI)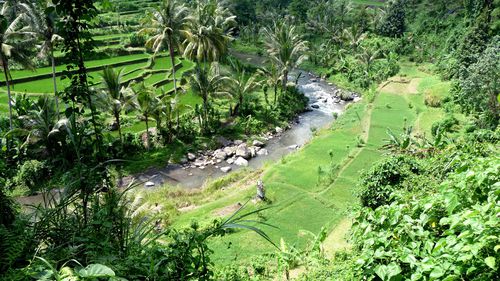 Sayan Terraces & Ayung River, Bali (INDONESIA)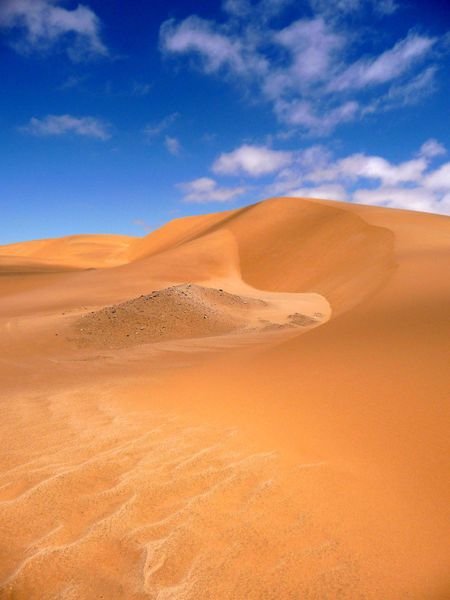 Swakopmund dunes (NAMIBIA)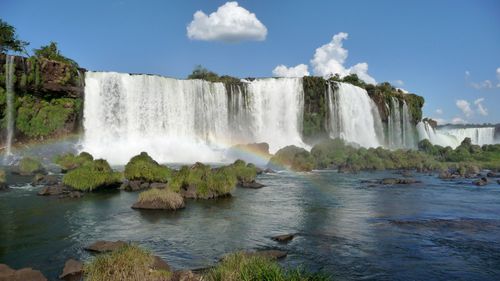 Iguazu Falls (BRAZIL)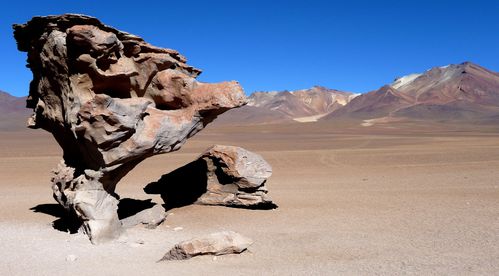 Stone Tree, South Lipez Desert (BOLIVIA)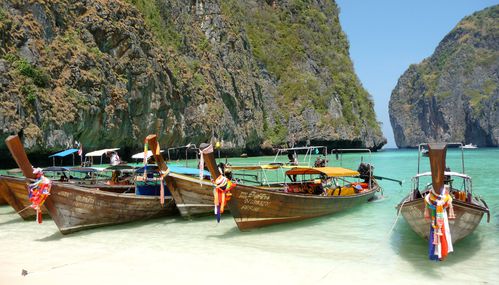 Maya Bay, Ko Phi Phi Island (THAILAND)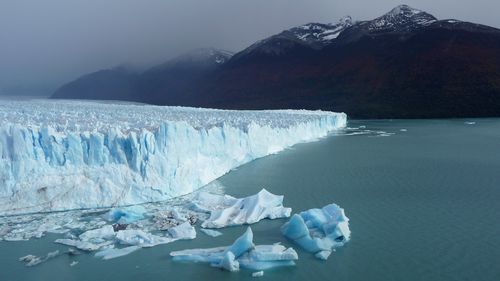 Glaciar Perito Moreno, El Calafate, Patagonia (ARGENTINA)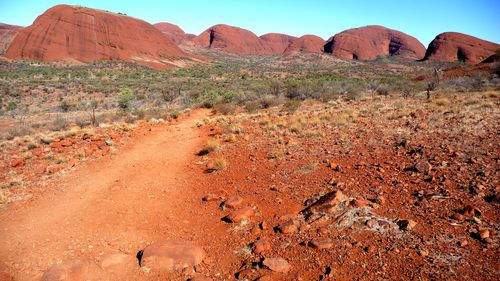 Mounts Olga (AUSTRALIA)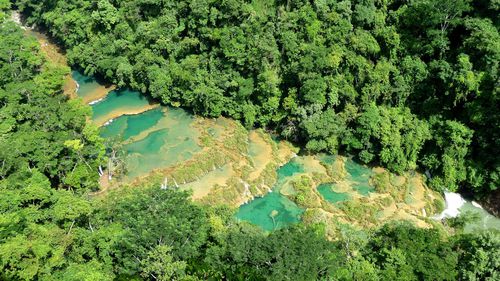 Semuc Champey (GUATEMALA)
"Kingdom in the Sky" (LESOTHO)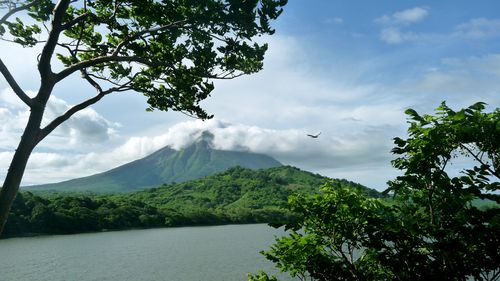 Ometepe Island (NICARAGUA)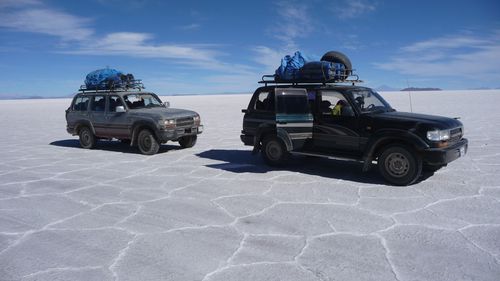 Salar of Uyuni (BOLIVIA)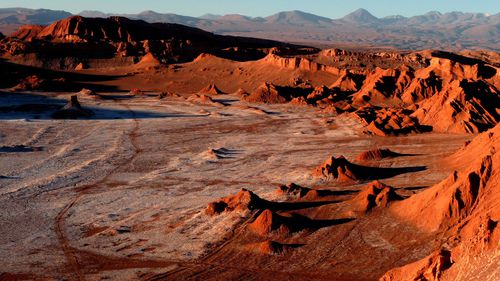 Moon Valley, Atacama Desert (CHILE)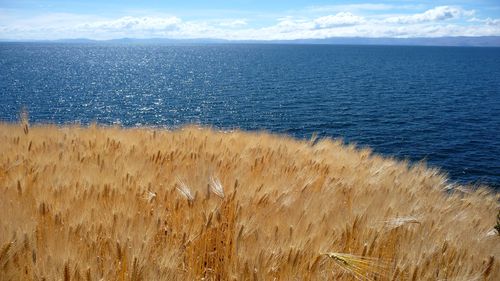 Isla Del Sol, Titicaca Lake (BOLIVIA)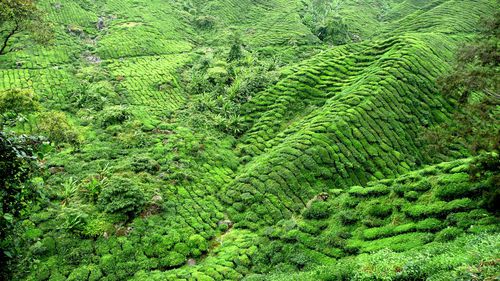 Tea Plantations, Cameron Highlands (MALAISIA)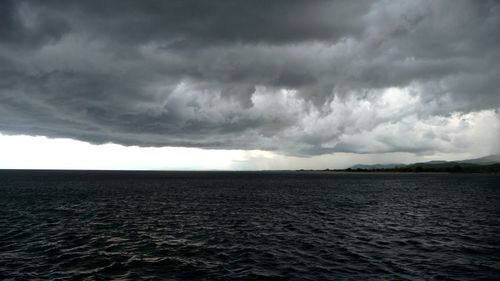 Lake Malawi in a bad mood (MALAWI)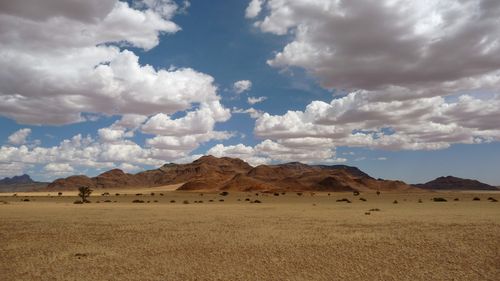 Namib Desert (NAMIBIA)
Cook's Bay, Moorea (FRENCH POLYNESIA)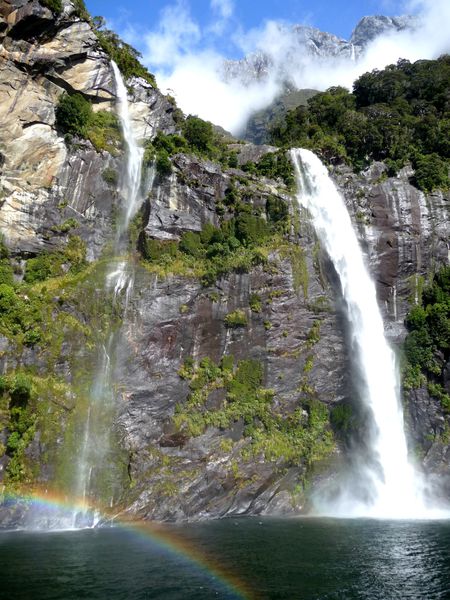 Milford Sound (NEW ZEALAND)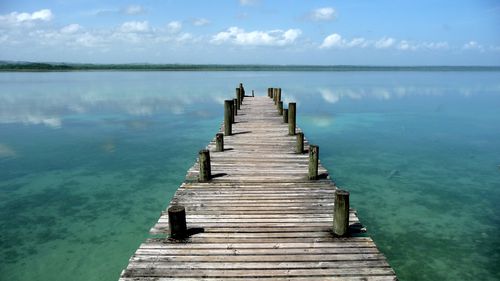 Peten Itza Lake (GUATEMALA)
Tahiti Mountains (FRENCH POLYNESIA)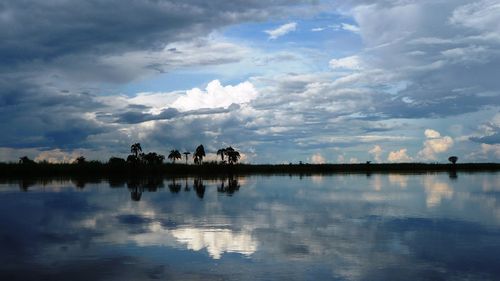 Okavango River (BOTSWANA)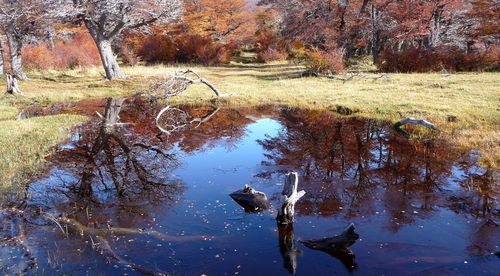 Autumn in Patagonia (ARGENTINA)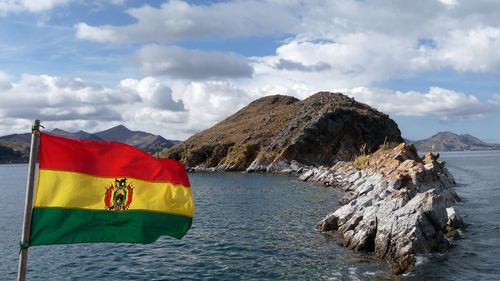 Titicaca Lake & Copacabana shores (BOLIVIA)
So in my head there are plenty of landscapes, but what come first are the faces of the lovely people we have met on the way. It will be impossible to remember all of them, but at least I want to thank the couchsurfers who helped us a lot, hosting Vladi and me for a few days or more:
AFRICA: Jocelyn, Kayla, Wouters, Nichol, Neo, Jenifer, Zachery, Lynne, Jason, Eva, Barbara, Derek, Nate
EUROPE: Bruno & Angie, Pablo, Nector, Loïc
SOUTH AMERICA: Andrea, Daniel, Murilo, Christian, Jazmine, Analia & Babou, José & Fernando, Maximiliano, Ronald, David, Margarita
CENTRAL AMERICA: Miguel
OCEANIA: Nathalie (+Augustin & Louise), Magali, Yushien, Cécile, Samantha, Daniel, Matt
SOUTHEAST ASIA: Jay, Niloofar, Elahe, Sahar, Lucy
Many people helped us during the trip in different ways. For instance, giving us a ride when we were hitch-hiking. I remember well Andras, a nice austrian who took us for 250km then hosted us in a private bungalow in Mozambique. Or those truck drivers who gave us rides sometimes up to 1200km! In French Polynesia, Alain invited us in his family for almost one week, and we went kayaking/snorkeling with rays and sharks together!
Every name is now synonymous with smiles, happy times, bursts of laughter. Every name is a friend. Every name will stay in our mind forever. Every name is much more than a name.
OK it's already time to say GOODBYE! If you want to keep in touch with Vladi and me, if you have any questions about our round-the-world journey, if you want to donate some money to send us back on the roads (just kidding!), contact me here: blogdavidf@gmail.com or on my couchsurfing profile. By the way, we are now living in Brive-la-Gaillarde, so come and visit us, we'll be happy to host you for a few days...
As usual, let's finish this beautiful adventure with some nice pictures... and above all don't forget that "la vraie richesse s'obtient en voyageant"...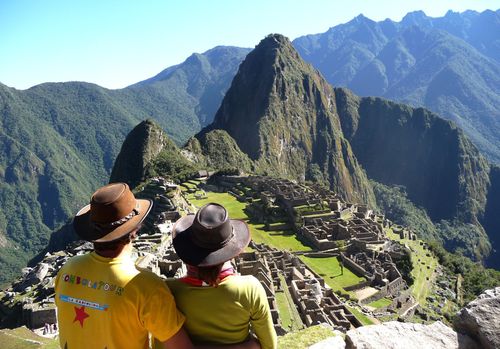 Macchu Picchu (PERU)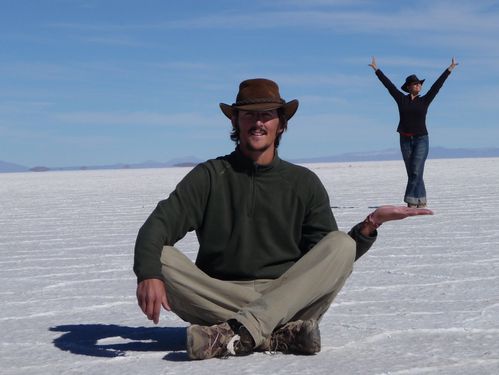 Salar of Uyuni (BOLIVIA)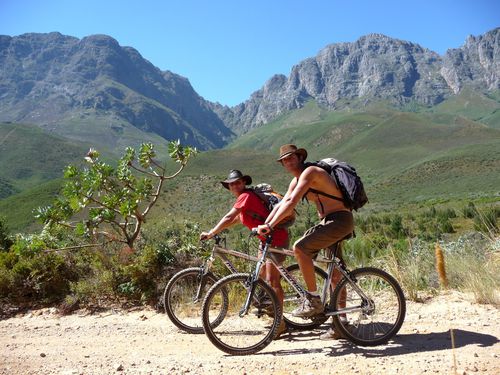 Stellenbosch mountains (SOUTH AFRICA)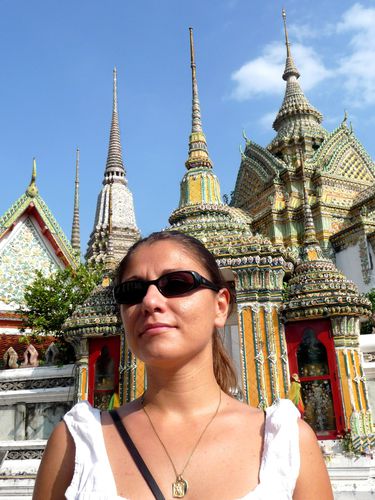 Bangkok temples (THAILAND)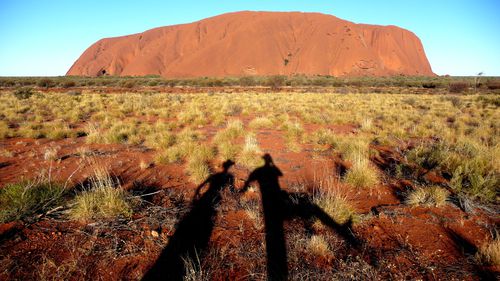 Uluru (AUSTRALIA)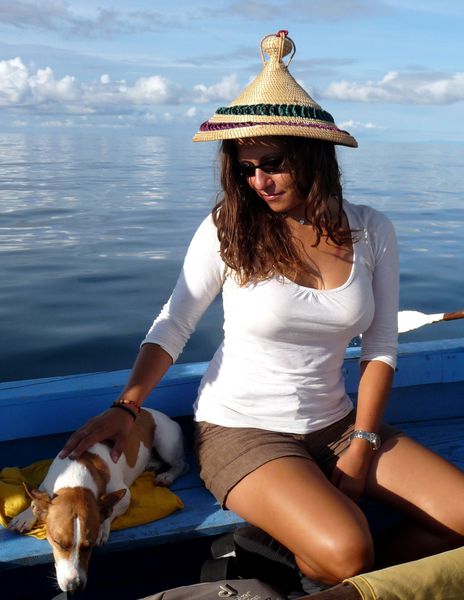 On the lake... (MALAWI)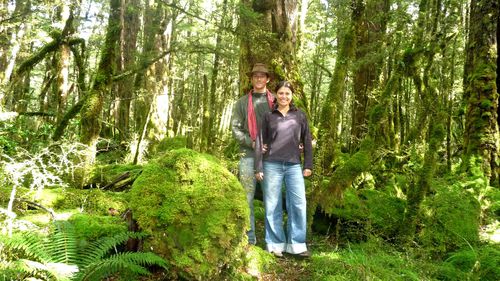 Fiordland fairy-tale forest (NEW ZEALAND)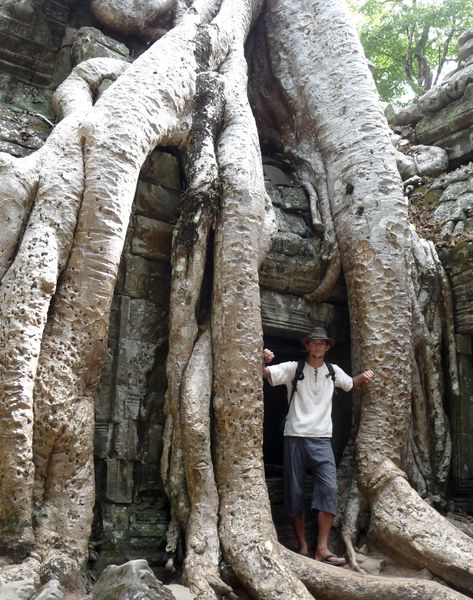 Angkor temples (CAMBODIA)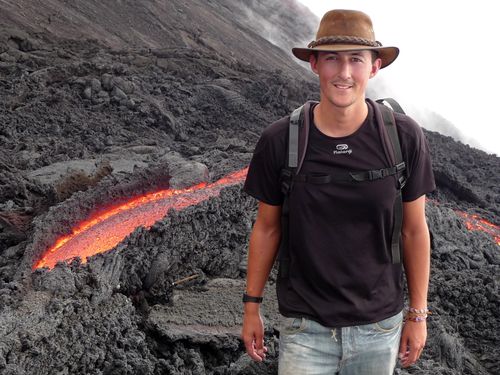 Volcan Pacaya (GUATEMALA)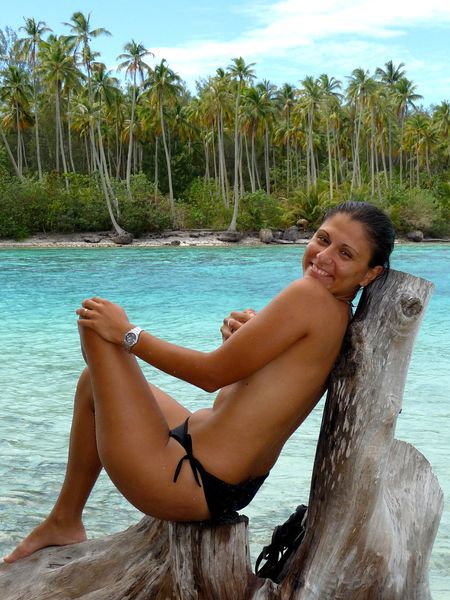 Motu near Moorea (FRENCH POLYNESIA)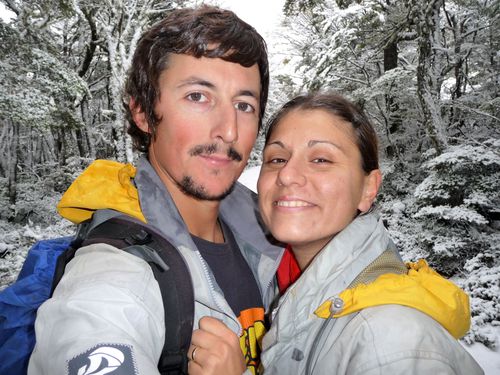 Lost in Ushuaïa! (ARGENTINA)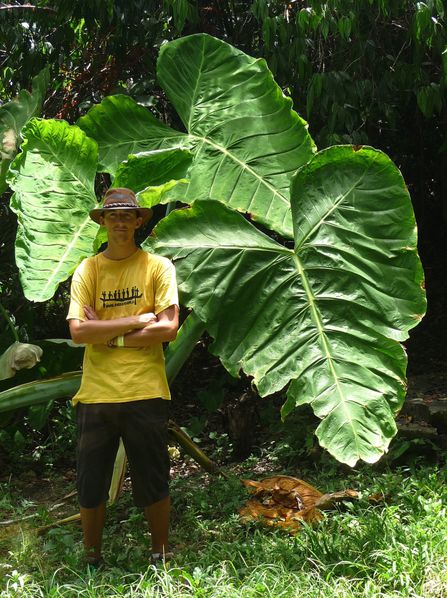 Palenque jungle (MEXICO)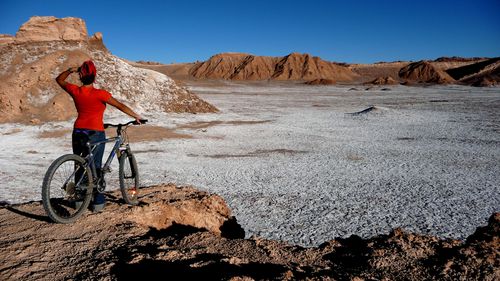 Moon valley (CHILE)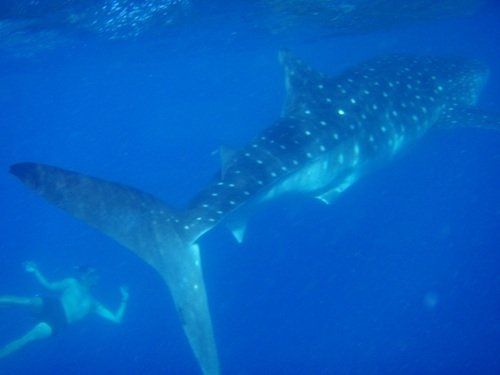 Just swimming with a whale shark! (MOZAMBIQUE)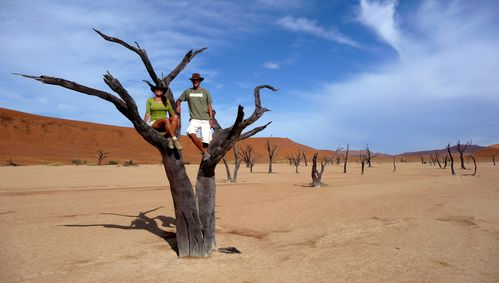 Deadvlei (NAMIBIA)
-----------------------------------------------------------------------
So now, follow our last advice: at least once in your lifetime, take your backpack, forget anything else and go discovering the world!!! Good luck for your own upcoming adventure, my friends, and see you later...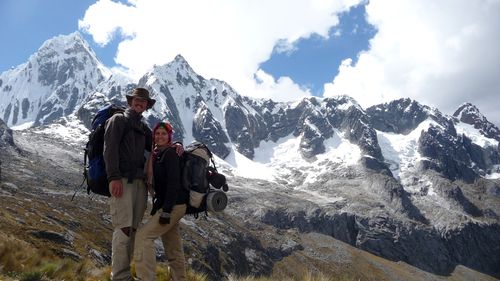 David & Vladi